Introduction
In this example, we will show how to configure L2 and L3 EVPN service on Juniper MX devices.
If you are not familiar with EVPN, please review our introductory articles on EVPN.
In this lab, we will leverage our previous example, where we delivered L2 connectivity between multiple sites, and will augment it with L3 site-to-site connectivity options.
One shared broadcast domain with IP range 1.1.1.0/24 is used on PE-CE interfaces across the entire network. Each CE site is assigned a unique subnet on LAN interface.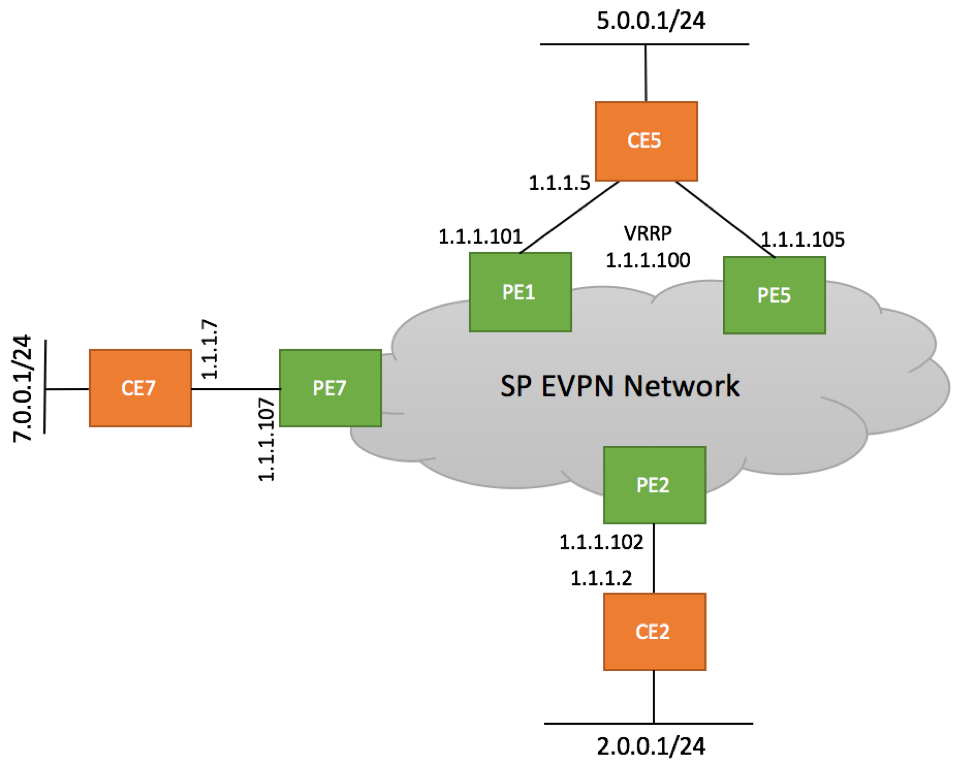 Continue reading "EVPN Type 5 Configuration Example – Juniper MX"